About us
Bio Recycling stands for diligence, respect, quality, and flexibility. We think outside the box to find the solution that creates most value for you and your production.
We are made from parties on both side of the table. That is why Bio Recycling is your insurance that your primary production will never stop because of by-products. We have a profound respect for the fact that by-products must never affect the production of any primary product.
Case 1
"We can see that manufacturers spend a lot of resources on waste products. This means too many procedures and too many costs because manufacturers often don't realize the full value of the product. This is where we step in. We have the required knowledge to identify what purposes waste products can be used for to ensure more value for manufacturers."
Kenneth Hansen,
CEO, Bio Recycling
Case 2
"Usually, waste products are just waste without any value. They can even be costly. We help our customers identify their options and handle their waste to give it new characteristics and purpose – and in the end, create more value for our customers."
Kenneth Hansen,
CEO, Bio Recycling
Case 3
"Too many companies lack disposal options because of logistics and excessive transportation costs. But Bio Recycling has port storage facilities that turn logistics into a smaller part of the overall costs for our customers. This means much better options for disposal and access to new markets."
Kenneth Hansen,
CEO, Bio Recycling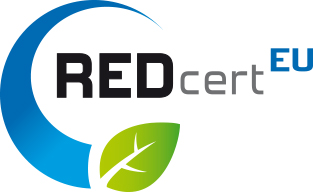 Bio Recycling is REDcert certified, and thus selected types of biomass can be traded as sustainable.
Bio Recycling is currently in progress with certification, so that our work with quality is documentable.